X-SUPER provides a new way for gamers to experience their favorite games. The company has provided a variety of VR gaming accessories on Amazon that enhance the gaming experience for VR gamers.
Follow X-SUPER storefront on Amazon and keep updated with more excellent gaming accessories. Let's start from knowing the following products:
X-SUPER Battery Pack for Oculus Quest 2
The X-SUPER Extended Power Battery Pack is a lightweight and portable battery pack for the Oculus Quest 2. It offers a large capacity of power to extend your gaming time, allowing you to immerse in VR gaming without sudden power off.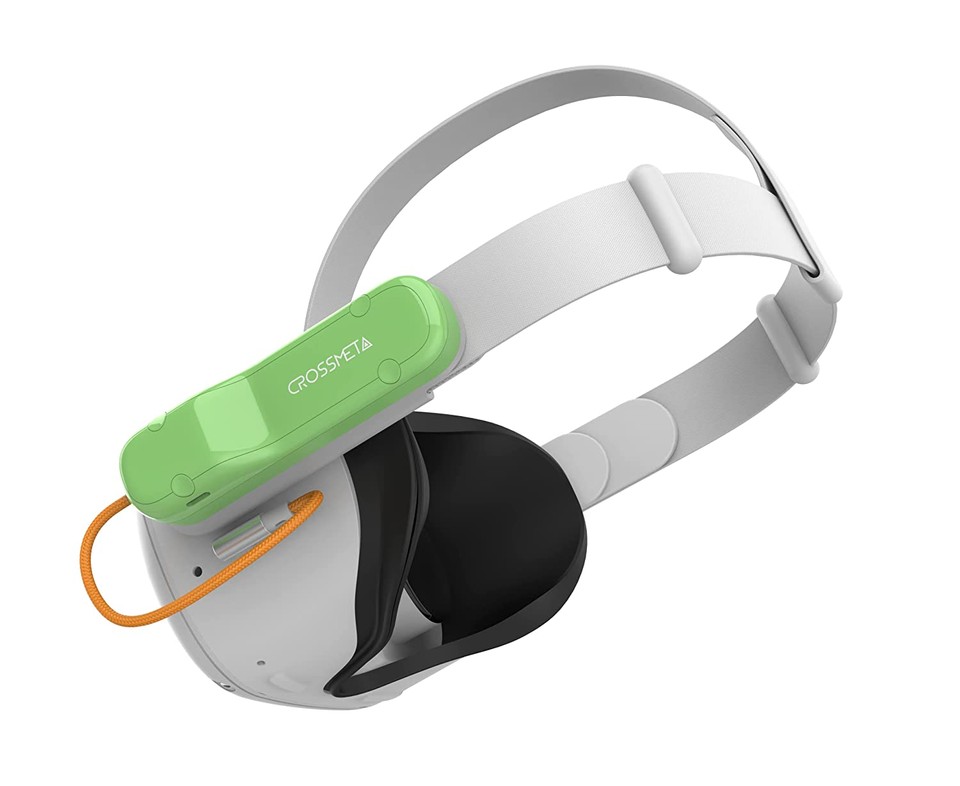 The X-SUPER Elite Head Strap is the perfect accessory for Oculus Quest 2. It is designed to fit comfortably and securely with a battery pack bracket that extends playtime.
This head strap has been designed to fit comfortably and securely, while also being adjustable to meet different head shapes and sizes.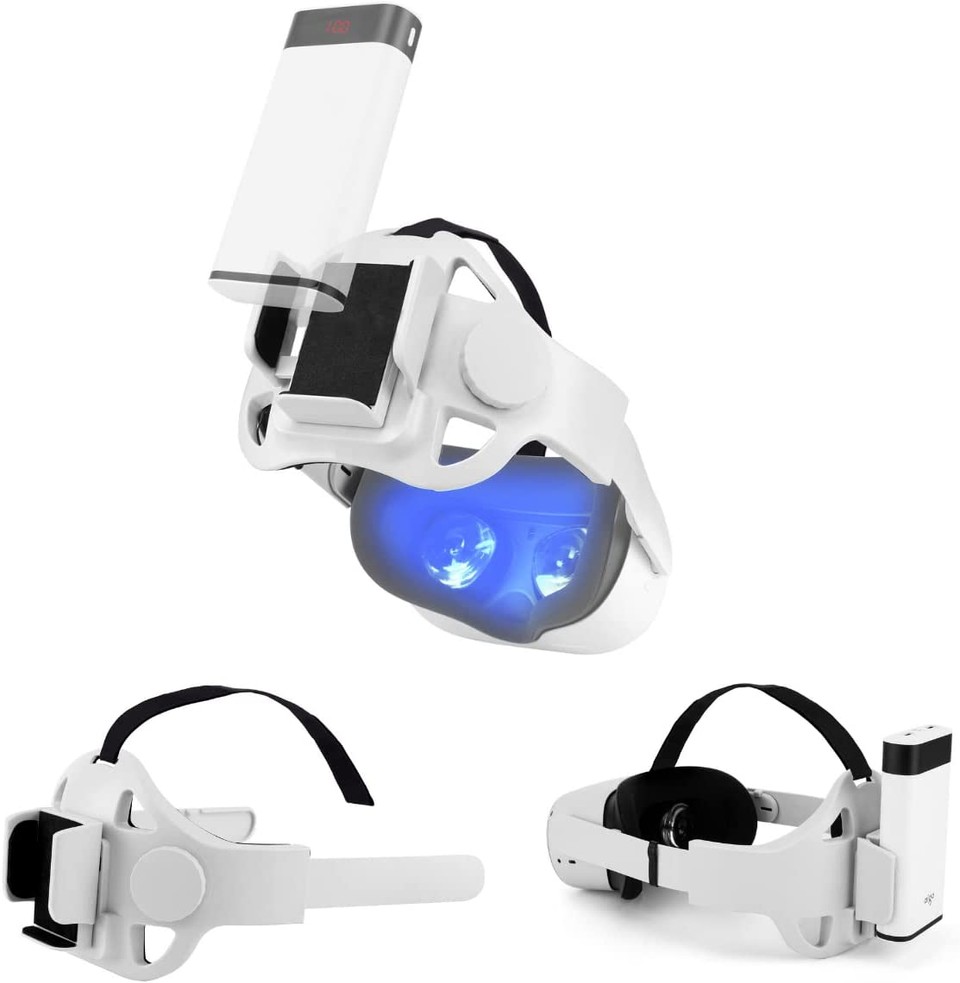 The X-SUPER VR Display Stand is a device that can be used to display your Oculus Quest 2, Quest Rifts, Go, HTC Cosmos and Fits Touch Controllers. It is designed with a classic acrylic frame and a stylish look. It's universally compatible with most standard VR headsets to keep them safe in place and avoid scratches to the lens. It's also easy to assemble and has a sleek design that will look great in any room.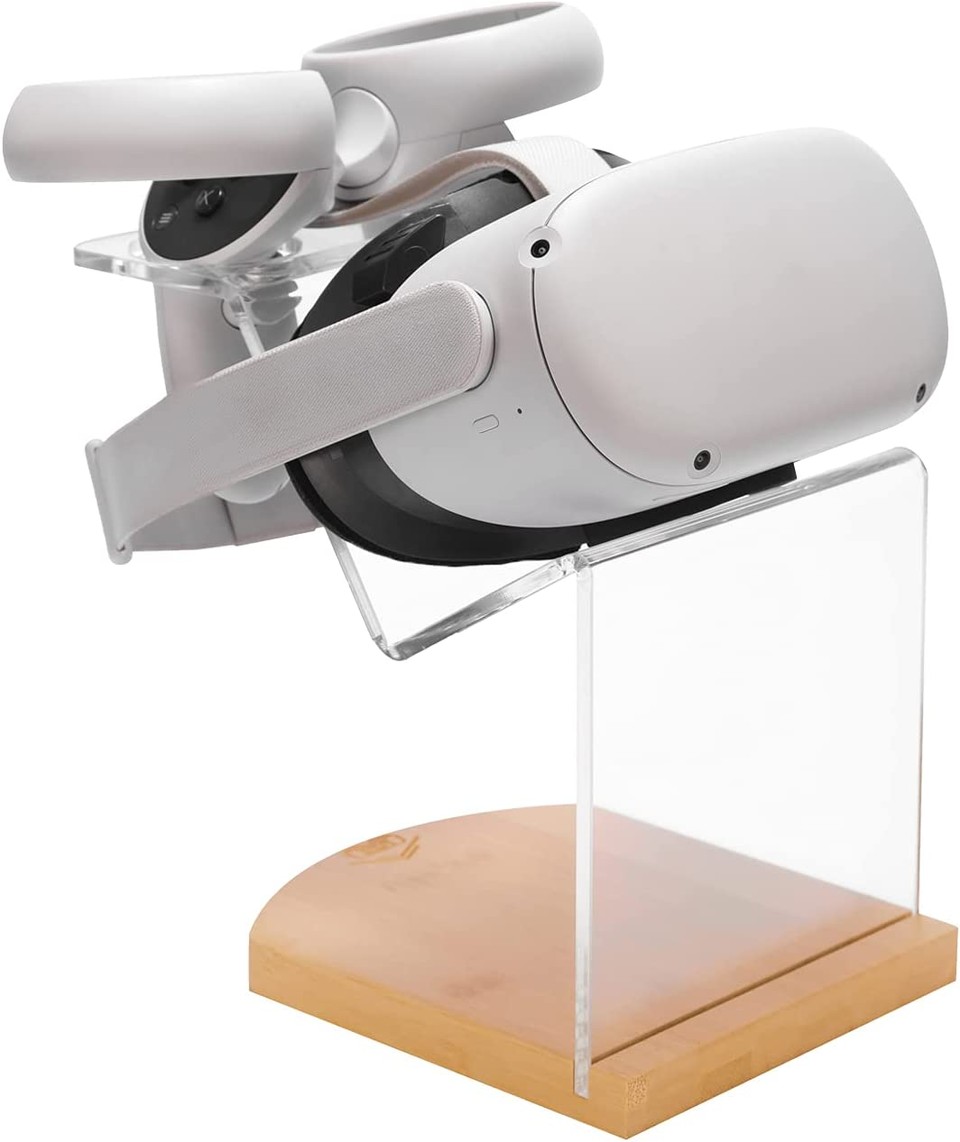 The X-SUPER VR Eye Mask Cover is designed for VR gamers to improve gaming experiences. The mask cover can be used to block out the light and reduce the risk of eye strain. It is also a sweat band that will keep your face dry and cool during long gaming sessions.
Its soft, breathable fabric that will keep you comfortable and the adjustable design allows you to find the perfect fit for your head and eyes.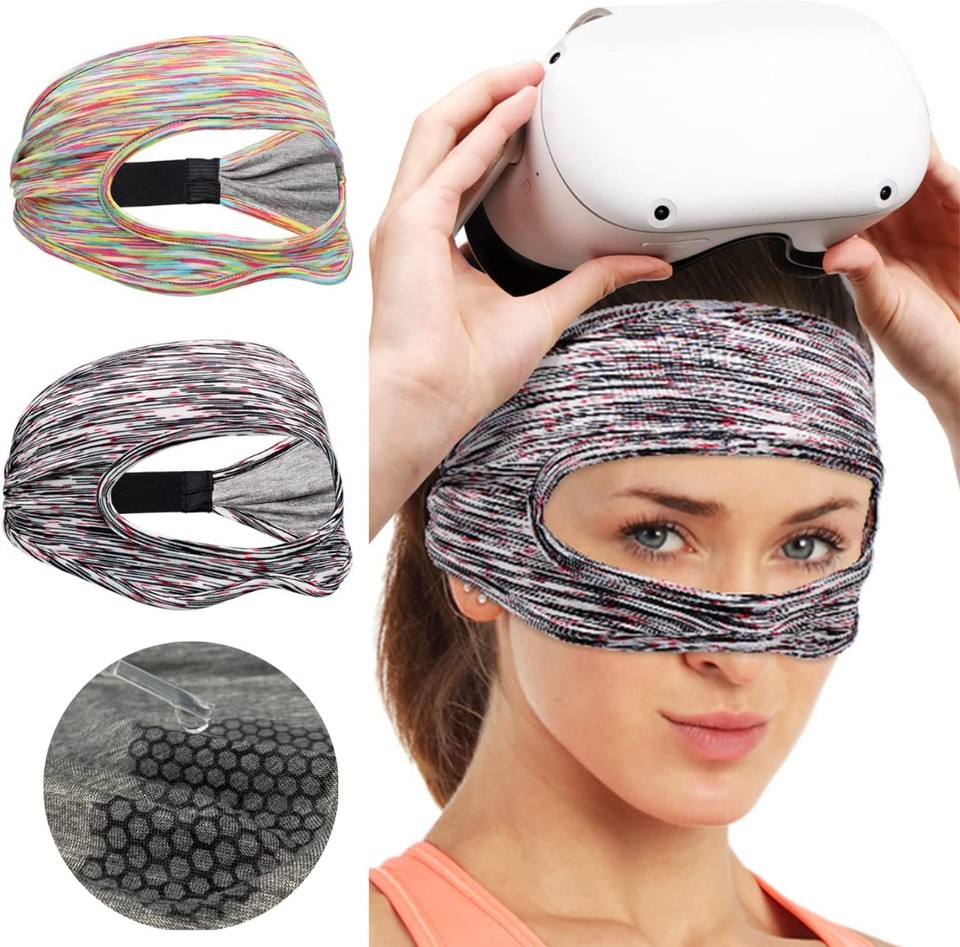 X-SUPER VR Mat for Oculus Meta Quest 2
The X-SUPER VR Mat is a 40" round floor mat that offers a comfortable and safe play space while you're having fun with Oculus Quest 2. It is also great for preventing you from getting away from the play area or bumping into objects or walls. Its thickness offers a firm stand yet soft feel to your foot for free and easy movement.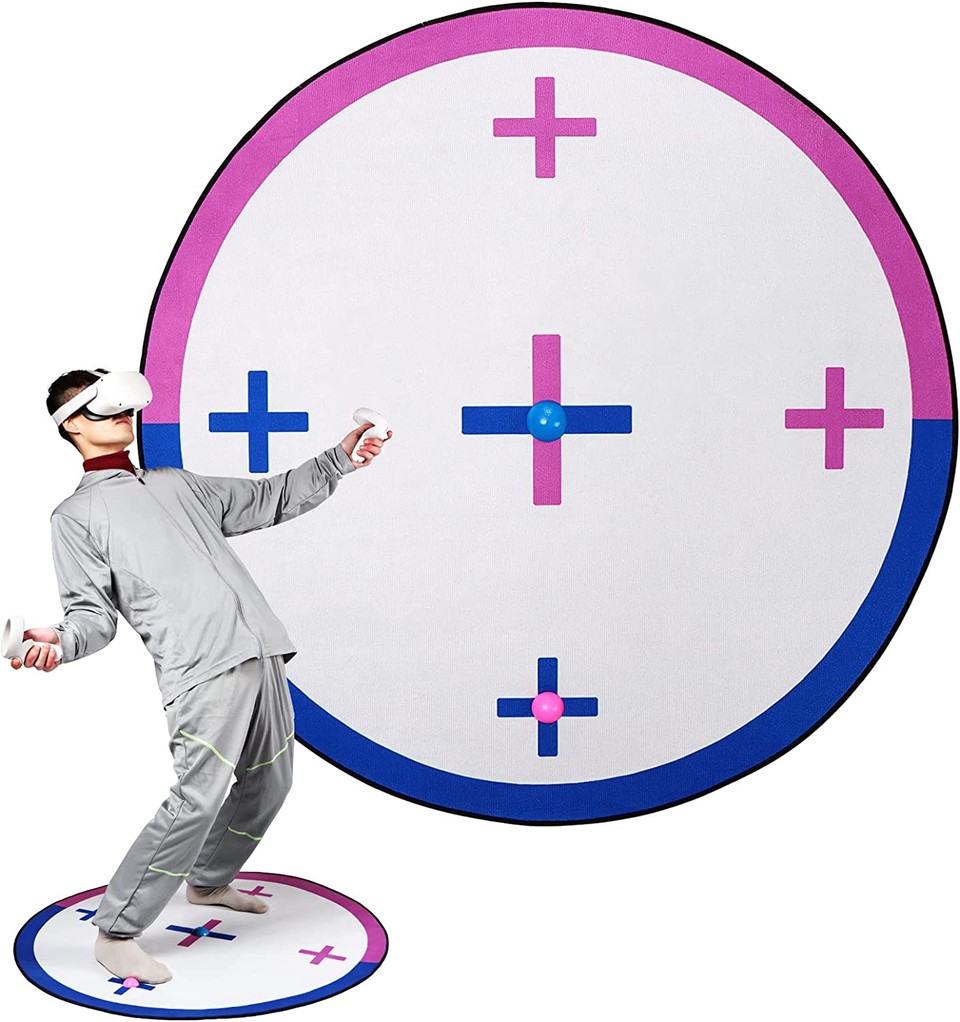 X-SUPER VR Mask Sweat Guard
The X-SUPER VR Mask Sweat Guard is a headband that has a thick foam for the face cover. It is made for Oculus Quest 2 games and accessories, and it comes with 5 pieces.
This product is perfect for people who want to play VR games for extended periods of time without having to worry about sweat getting in their eyes. The foam of the face cover makes it comfortable, so you won't feel like you are suffocating when playing your favorite game.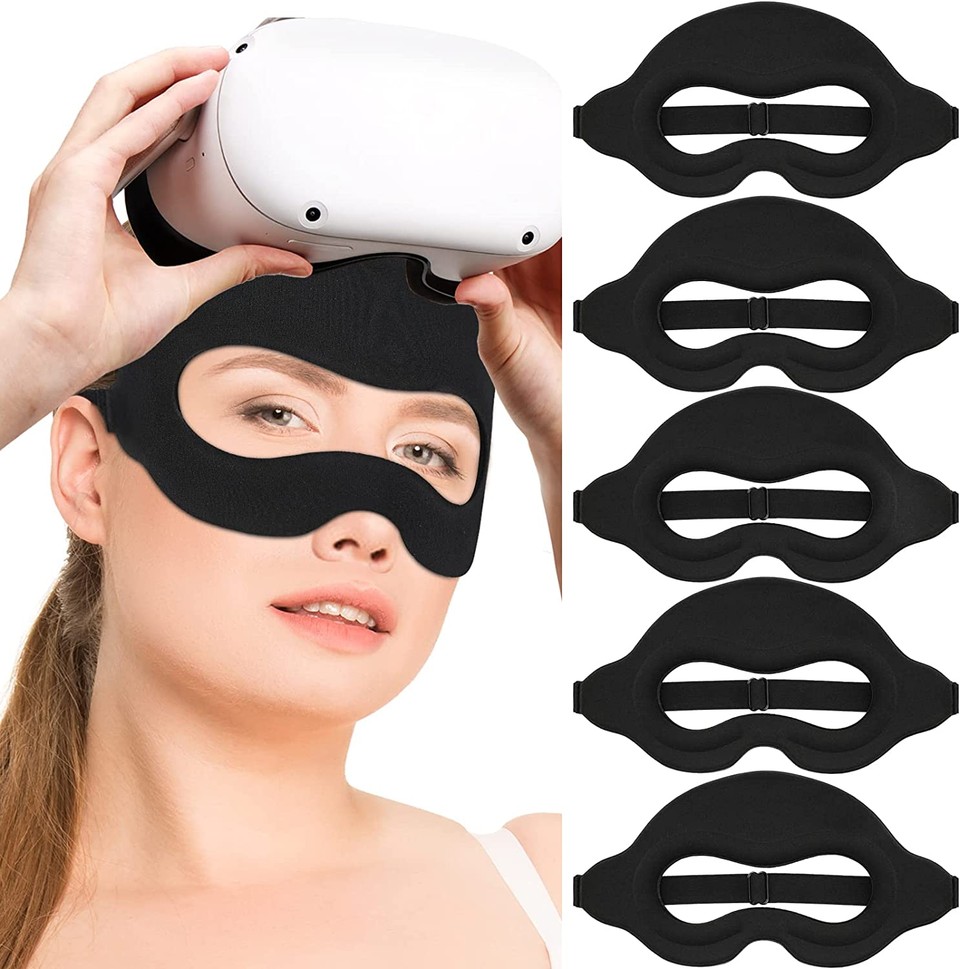 VR fishing games are becoming increasingly popular. It is not just the graphics that make these games appealing. The force feedback and realistic feel of the game add to the gaming experience.
The X-SUPER Real VR Fishing Games Accessories for Oculus Quest 2 offer a realistic fishing experience in your VR headset with a life-like action.
The reel has been designed with an anti-reverse bearing system to prevent backlashes when reeling in your catch. The fish lure has been designed to mimic real fish movements so you can feel like you are fishing in reality!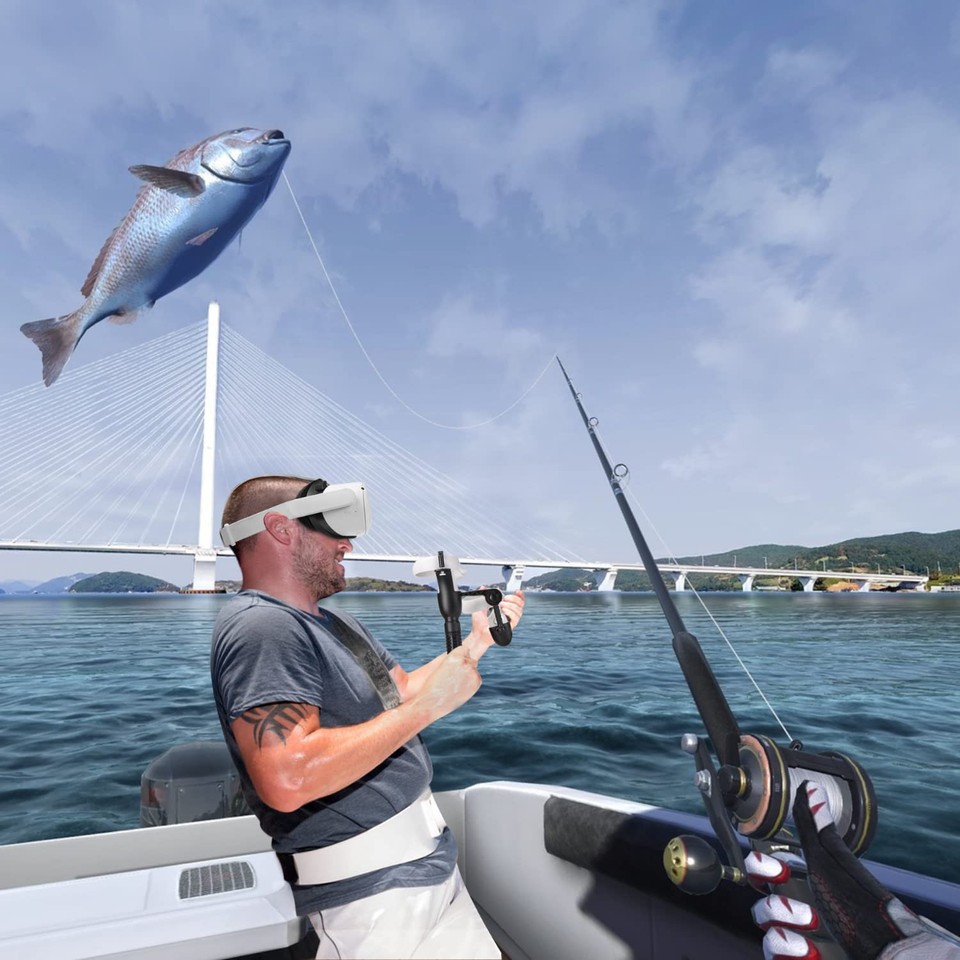 The X-SUPER VR Golf Putter Grip Extension Handle is a revolutionary device that you can use to play Mini-Golf on your Oculus Quest 2. It lets you use your right and left controllers as golf clubs, which are easy to hold and swing with its reasonable length.
This product is perfect for those who love playing golf on exVRience Golf Club, but want to take their game to the next level with the Oculus Quest 2.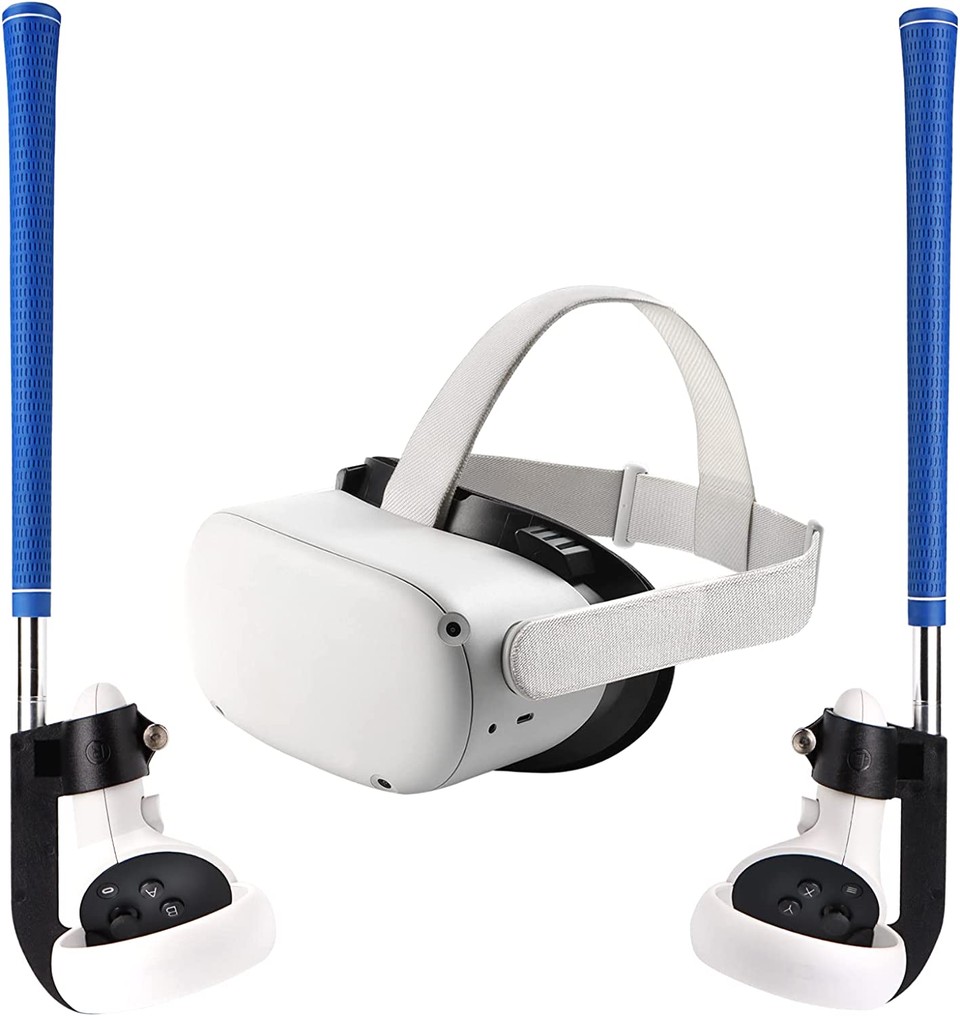 The X-SUPER Beat Saber Handles are a new take on the traditional light saber. The handles are a lot more ergonomic than the traditional light saber, and they have a feeling of holding a light bar in the cut box. They are made for improving gaming experiences with games like Beat Saber or Supernatural. Have your security assured and more fun attached!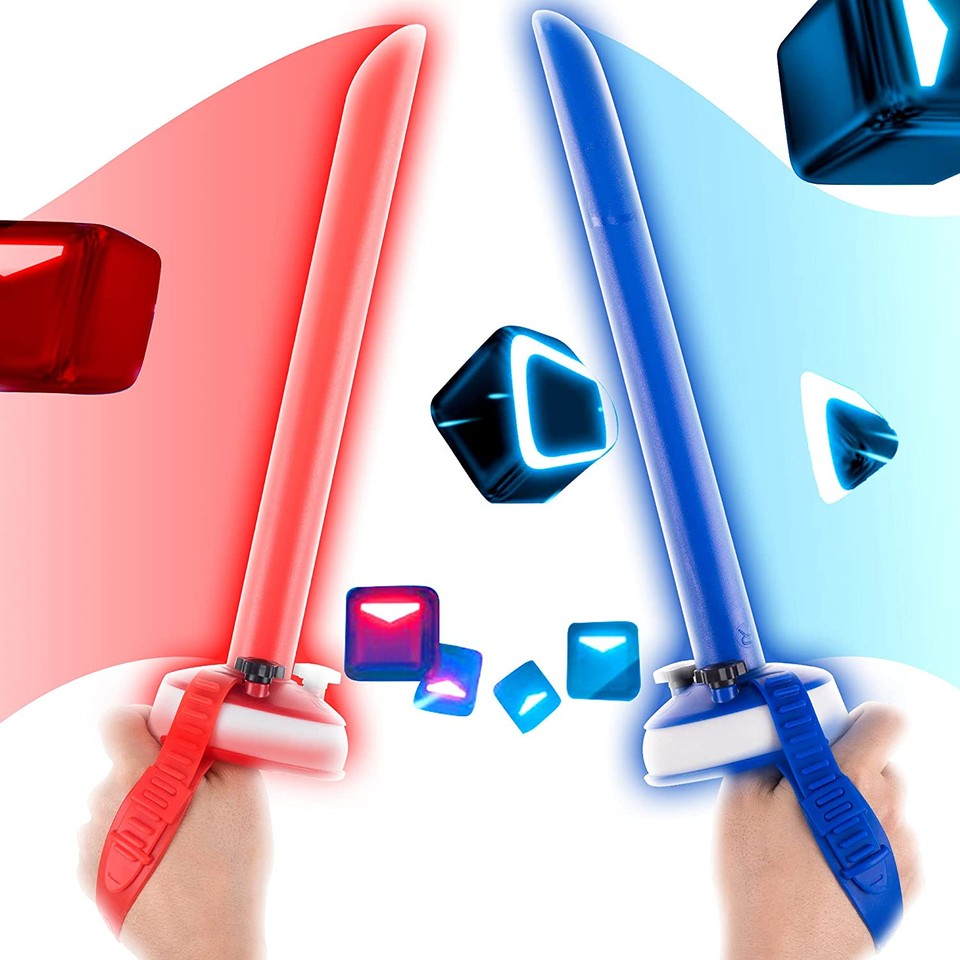 The X-SUPER Facial Interface for Oculus Quest 2 is an upgraded replacement to make the Oculus Quest 2 more immersive. It will provide a wider field of view and completely block out lights. Its ventilation designed on the top resolves glasses fogging once for all. And the adjustable size makes adaptable to both adults and kids.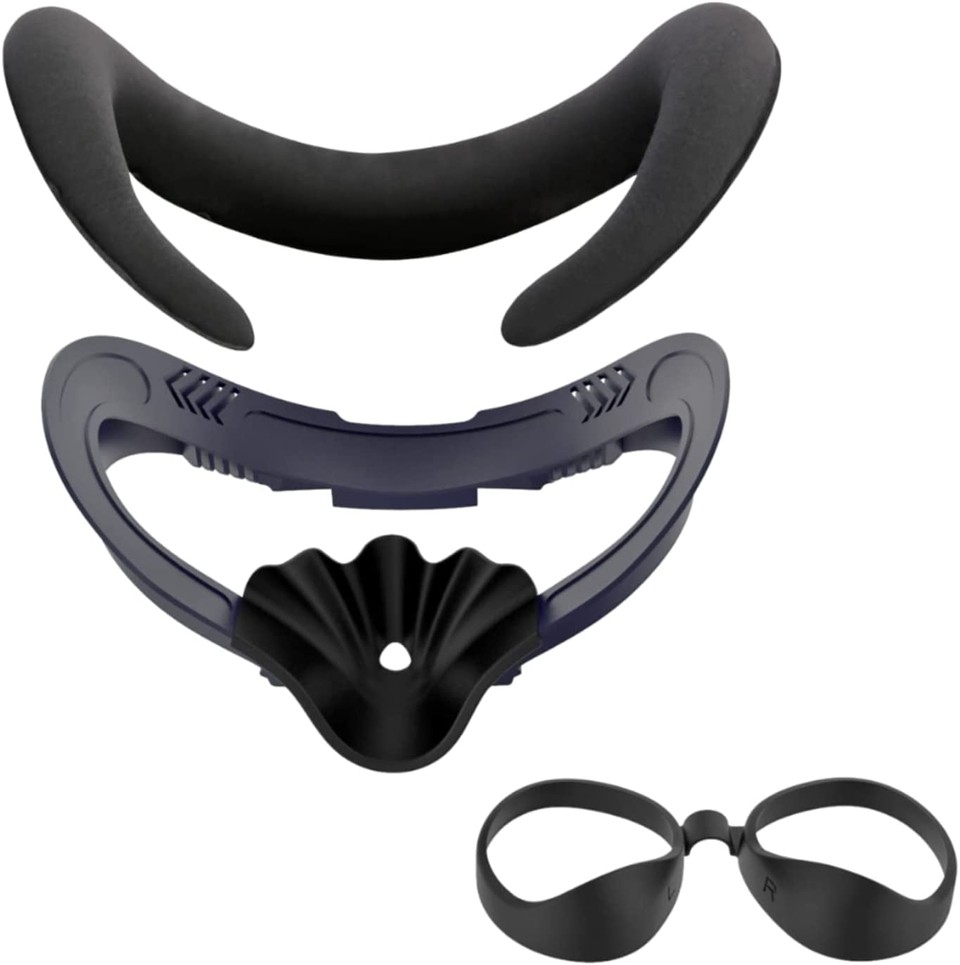 The X-SUPER VR Gunstock Rifle is compatible with Oculus Quest 2 for VR shooting games, significantly enhance your FPS gaming experience with more realistic feelings.
This rifle is perfect for anyone who wants to enjoy an immersive shooting game in virtual reality. It is an excellent product for all your gaming needs. Whether you want to play a first person shooter or just have some fun with some friends, this rifle will not disappoint.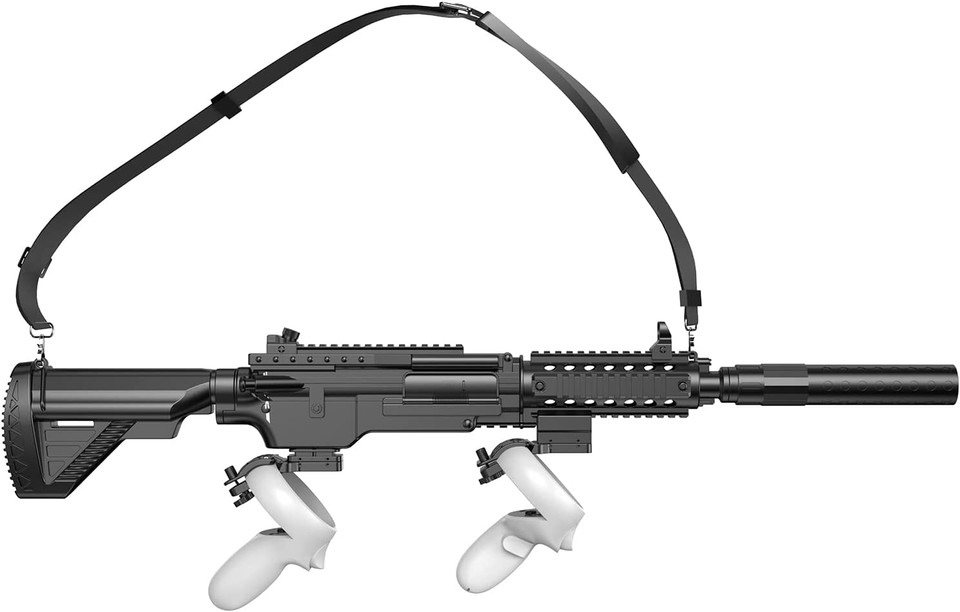 X-SUPER VR Rifle for Oculus Quest 2
The is a pretty new device that has been specifically designed for the Oculus Quest 2. It is compatible with other VR headsets as well, but it was created with the Quest 2 in mind. The X-SUPER VR Rifle is made of durable material and can be used for a long time.
This VR Rifle for Oculus Quest 2 will make it easier to aim better in virtual reality because it will make you feel like you are part of the game and your hands are actually holding the weapon. Help you immerse in the gaming for more exciting experiences.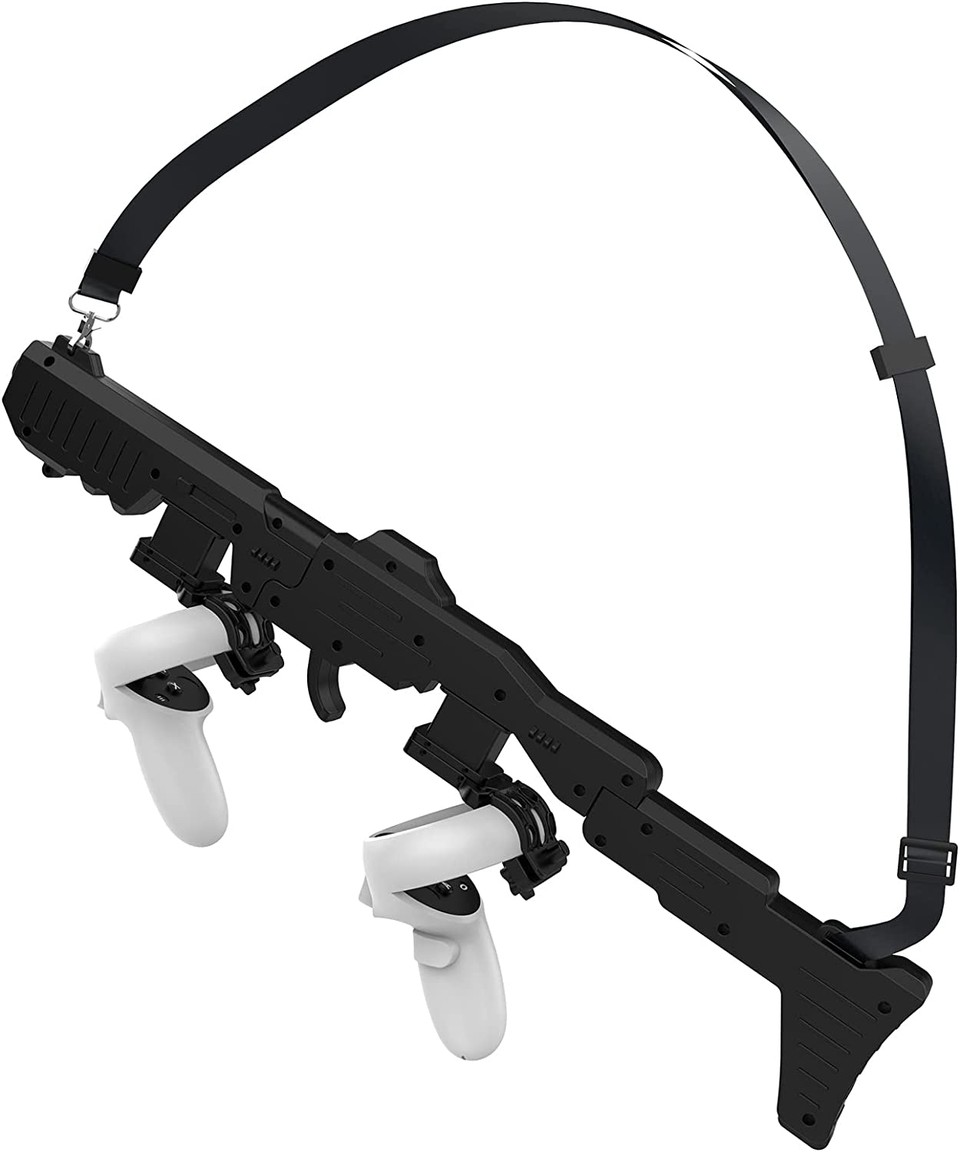 X-SUPER Home Pistol Grips for VR Shooting Games
X-SUPER Home Pistol Grips are a VR accessories for the Oculus Quest 2. They are designed to work with Oculus Quest 2 and provide full access to all buttons. The grips are made of high quality, durable materials for comfortable grip and realistic hand feelings.
Simply placed it in the right position and you can finish installation by one press. Then you can start your shooting games immediately such as Arizona Sunshine, Robo Recall, Pavlov, Space Pirate Trainer, and more!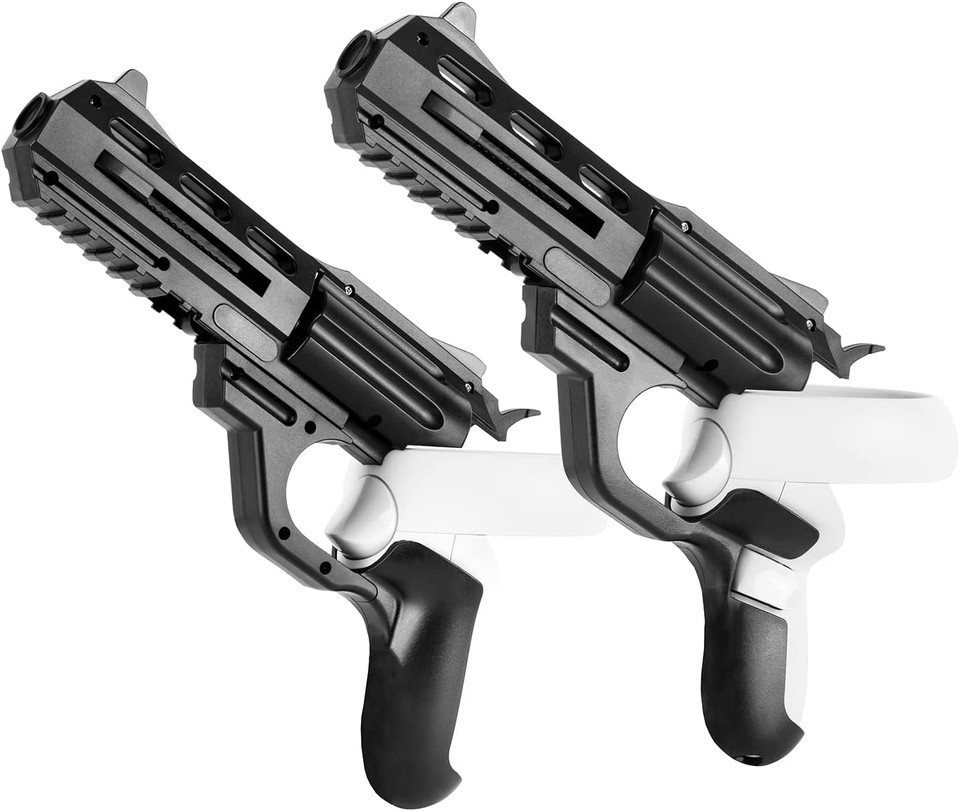 The VRMASTER VR Wall Mount Stand Holder is a great product for an organization. It has all the features that you would need for a VR headset, touch controllers, and other hanging accessories.
This is the perfect product for people who have a lot of VR headsets and don't want to keep them on their desk or in the box they came in. It's also a great option for those who want to keep their controllers in one place and not worry about losing them.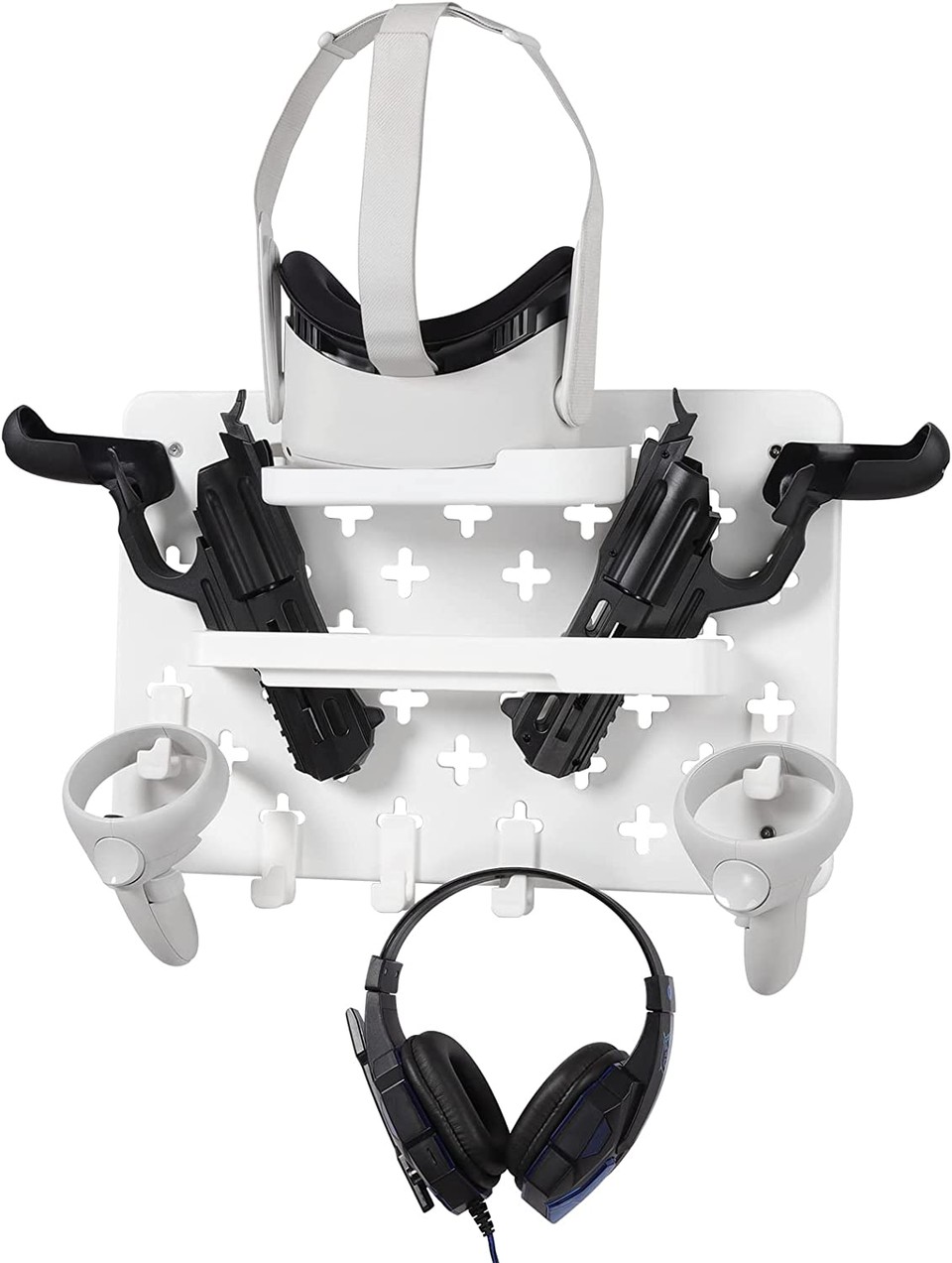 If you are looking for a controller grip cover that is compatible with Oculus Quest 2, then this is the one for you. It has a battery opening that allows you to replace the battery without removing the entire grip cover. It has an eye-catchy colorful design and offers a comfortable grip for big hands. The adjustable hand straps make sure the controllers stay secure in your hands. Its silicone cover prevents damage to your controllers such as falling impact or scratching.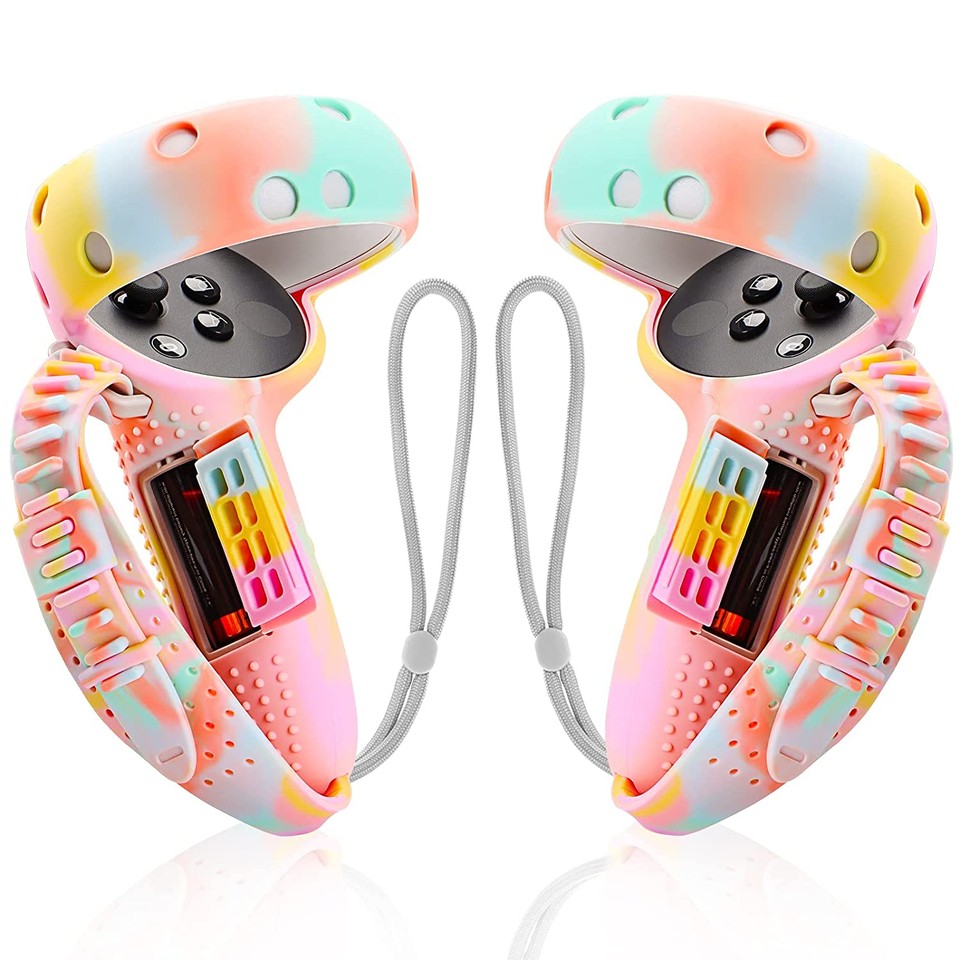 Watch
 

Amazon Live

 

Every Tuesday Evening 7:00-8:00pm PST

If you want to see more deals on Amazon, please follow Deal Stories on Amazon, and watch our Amazon live streaming every Tuesday evening from 7:00pm to 8:00pm PST.